Australia & New Zealand
WALKING AND HIKING
New Zealand is renowned for having some of the most famous - and famously beautiful walking and hiking tracks in the world, each offering something different yet equally impressive. Whether it's the Routeburn Track, Hollyford Track or Milford Track in the majestic Milford Sound region of NZ's Fiordland, the rocky and mountainous course of the Kepler Track outside Queenstown with the Southern Alps forming a backdrop to the Lansborough Valley, or the beautifully rugged terrain of the Tongariro Crossing near Taupo, there is a bevy of walking and hiking adventures to choose from.
Both single and epic multi-day adventures are available that cater to those of varying fitness levels, and there's no better way to see the "true" New Zealand than to head out on foot and embrace the nature that has helped make it an international ecological hotspot. From the historic Paringa Track on the West Coast to the volcanic landscape of Rotorua and its famed Lake Waikaremoana, there is no shortage of exhilarating walks that will both test and impress you, many of which include options for accommodation and meals as well - browse the range of treks available and book online to embark on an epic NZ adventure in the near future!
Explore one of the most picturesque destinations in Australia with a journey along the famous Bay of Fires, incorporating some of Tasmania's best scenery.
See the secret, hidden and true side of Melbourne with this guided tour led by passionate locals who will show you all the best hidden laneways and arcades in Melbourne.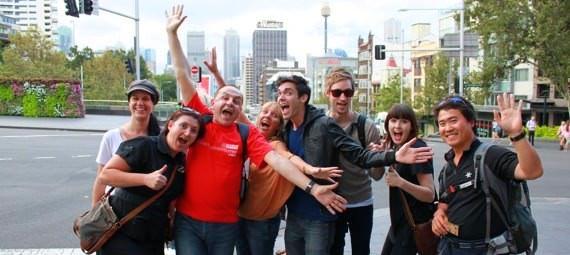 Join a guided walking tour of Kings Cross and keep active while sightseeing! Hit the streets with an informative guide to really experience Sydney.
Visit the Rocks area of Sydney on a walking tour where you'll see and learn about this intriguing part of Australia's largest city with expert commentary.
Travel to Northern NSW's iconic Mount Warning for a tour that will showcase just why this popular national park area is so highly regarded for its beauty.
See the best of Perth - both on and off the tourist track - with this range of guided walking tours; perfect for locals, first-time and repeat visitors.